10 ways AUSPAN can assist you with your project.
Choosing a company to build your steel frame shed or building is a big decision. So here are 10 good reasons to choose us, not just as your shed building company, but as your steel frame design and construction partner.
We won't be beaten on lead time
We understand the importance of delivery lead times to our customers. Our unique internal Project Delivery System, together with our dedicated Operations Team, ensure that we deliver on time every time – We Won't Be Beaten.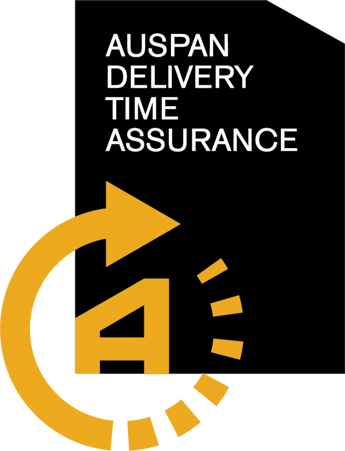 01 – Less time on site
Our unique 'AUSPAN roof lift' on-site installation method is the quickest and safest construction process around, drastically reducing site time and construction costs.
Our unique, on-site 'AUSPAN roof lift' installation process – the safest and quickest steel frame construction solution around.
02 – Lifetime Guarantee
All of our sheds and buildings come with our 'AUSPAN 100% Lifetime Guarantee'.
There are plenty of cheap options out there that will boast warrantees etc. beware of these claims as they all seem to fall back on their suppliers warrantees.
The 'AUSPAN 100% Lifetime Guarantee' comes directly from AUSPAN and gives you peace of mind that you are building with a company that has pride and confidence in their product.

03 – Access 3D drawings
We provide you with technical assistance throughout the design process, including access to 3D design concept drawings of your building at the initial quoting stage, so you can ensure every detail is right. These can be customised with your logos to enable presentation to your clients etc.
04 – Concept-to-completion expertise
We have all the expertise you need in-house, from design, engineering and fabrication, to transportation and installation.
05 – Anywhere in WA
We install sheds and buildings everywhere, from Perth through to the remotest corners of WA. In fact, you'll find our sheds and buildings across Australia. Read more about our capabilities.
06 – Streamlined Process
Because we offer integrated concept-to-completion solutions, we are able to streamline the delivery of your shed or building, which reduces your costs.
07 – Faster Delivery
Our streamlined processes and concept-to-completion project management ensure on-time delivery. No delays. No unnecessary impact on your operations or bottom line.
08 – Customisation is standard
You have unique requirements. That's what we are here for and set up to service – We'll custom design your shed or building to meet your specific requirements. And because that's what we do – as standard – it won't break the bank. Check out some of our case studies.
09 – Dedicated customer service
You'll have a dedicated point of contact throughout the design-fabrication-installation process. If you have any questions or queries you know exactly who to call to assist.
10 – We make your life easier
Investing in a steel frame shed or building for your project is a long term investment and can be a stressful experience, we are dedicated to giving you an 'effortless experience' by providing a seamless concept-to-completion service and all you need to make an educated decision. We aim to reduce your anxiety, as well as your costs. Budget estimates, value engineering design consultancy, detailed design concept drawings, construction timelines and a detailed scope of works are all items provided to you before you even spend 1 dollar.
Find out more about what we do for industrial, government and agricultural clients across Western Australia, and beyond. Alternatively, talk to us about your requirements, or request a free quote online.