The team at AUSPAN
Here at Auspan, our motivated and innovative team has a youthful, energetic and forward thinking culture with a 'CAN DO' attitude. Please feel free to browse below to find your best point of contact or simply to meet some of the names that you will have the opportunity to be in contact with when you receive the AUSPAN experience!
John Richardson - Finance Director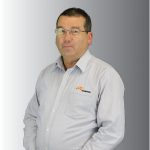 As the Finance Director of Auspan since 2009, I have watched the company grow into the industry leader it is today.
I am interested in all areas of finance, research and development and company projections for the future where I combine my vision and experience to help lead the team at Auspan.
Message John
Ben Richardson - Business Team Leader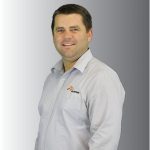 As a Director and General Manager at Auspan, I am extremely passionate about delivering the Auspan experience to as many people as possible.
The moment I enjoy most in my role is when I hear that the helpful and customer focused team along with our industry leading Design & Construction experience have helped another client be able to "Make their project happen!"
Message Ben
Steve Richardson - Design & Construction Director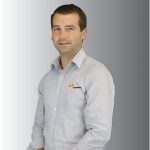 As Design & Construction Director, I work with our clients to facilitate efficient design, budgeting & contract kick-off of buildings for any application.
I enjoy my role in the management team ensuring that AUSPAN is maintained as the 'Leader in Design & Construction of Structural Steel Sheds & Buildings throughout WA & beyond'.
Please contact me as early as possible in your building journey so that we can assist your project.
Message Steve
Charles Hill - Design & Construction Specialist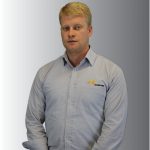 With a strong desire to guarantee complete satisfaction for every customer I come in contact with I can assure you that my 'down to earth' approach will leave you with no regrets after contacting me as your preferred point of contact to guide you through AUSPAN's seamless investment process.
Being part of a highly organised and motivated team is just one of the many reasons my role as your dedicated design and construct specialist is so rewarding.
I strive to ensure 'you' as our customer is held in the highest regard possible, as we maintain our focus in being the 'Leader in the Design & Construction of Steel sheds & buildings.
With my energy and passion being intensely 'customer focused' you will not be disappointed in contacting me for assistance and guidance in your next Structural steel building project.
Message Charles
Mike Richardson - Design & Construction Specialist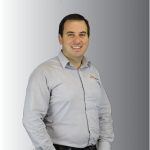 As part of AUSPAN's competent sales team I enjoy helping clients get what they need.
Based on the experience of over 1000 projects we will offer effective suggestions and solutions to help your design and construct projects happen.
I really appreciate being part of proactive and customer focused team were you can trust every department to do their best for our clients – from helping design the building you need right through to the finished project.
Message Mike
Josh Hill - Assistant Marketing Strategist, Internal Sales Consultant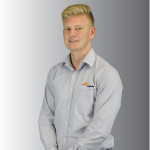 As Assistant Marketing Strategist and Internal Sales Consultant at AUSPAN, I strive to continually develop the AUSPAN Brand as the leader in design and construction of custom steel buildings in Western Australia.
I am passionate about keeping the AUSPAN Brand client focused and delivering an experience that is second to none.
Message Josh
Selwyn Imberti - Projects Team Leader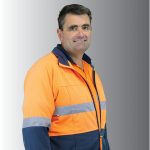 I am privileged to be part of the delivery team at Auspan, delivering products with confidence to discerning clients who deserve and have chosen the very best the industry offers.
We all share the same goal and strive to deliver to the best of our ability and to a standard that is equal to the product itself.
I am committed to this level of service and to ensure total customer satisfaction regardless of the challenge.
Message Selwyn
Matt Whiffin - Project Procurement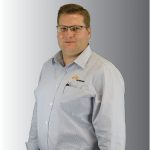 As Project Procurement Manager, my role within the project management team is to work closely with suppliers and team members to ensure your project is delivered to site on schedule.
I enjoy being part of a dynamic team that continually strives to over-deliver on your expectations.
Message Matt
Jenni Bradshaw - Accounts
As accounts / payroll officer, I am always available to assist Clients, Suppliers and Auspan team members with any account related enquiries.
I also enjoy being involved in other aspects of the business and help in a customer service role when required.
Message Jenni
Michael Kinder - Senior Draftsperson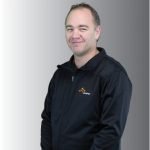 As the senior draftsperson I work with the team to provide quick and efficient drawings for all our projects, whilst continuing to improve the drafting department of Auspan.
I enjoy seeing the diverse range of projects along with interesting challenges to overcome, as well as seeing the jobs completed without any issues.
Message Michael
Russell Miller - Commercial Building Manager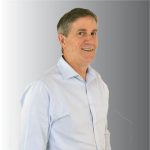 My position as Commercial Building Manager gives me the privilege of working with our valued clients, listening to their requirements and helping to develop their ideas, so that the Auspan team can produce a building that meets their individual needs.
Here at Auspan we strive to deliver quality construction with cutting edge designs, tight build timetables and to exceed our client's expectations. I believe that our repeat and referral clients are a testimony to the high satisfaction with our team.
With my 30 years of experience in all aspects of commercial and industrial building, you can trust your next project is in safe hands.
Message Russell
Louella Dowell - Customer Care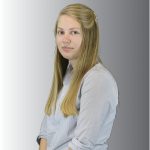 As a customer service representative, I interact daily with clients and work with the Auspan team to help ensure operations run efficiently.
Message Louella
Charlotte Imberti - Customer Care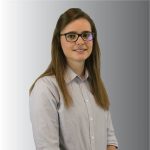 I enjoy being a part of the Auspan team who is committed to giving the customer the best possible product and experience. In my role as a customer service representative I interact daily with clients and am always here to help
Message Charlotte